After finding out Caravan Palace were touring the UK and we had missed most of the dates of they were sold out Lucy booked tickets for the final date of the tour at the Komedia in Bath. The problem with good acts, especially foreign ones, is that the chance to see them is rare, so you need to jump on it when you get the chance.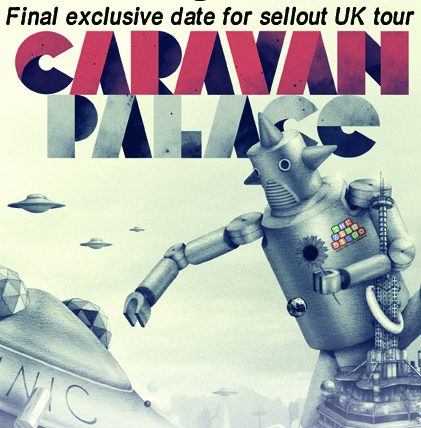 Despite flood warnings and constant rain we set off on a smooth drive to Bath, found free parking and walked to the venue finding it easily enough. It was sold out as expected and the venue was rammed. The support act were local so got a better response than most support acts get. Finally Caravan Palace came on.
I was surprised by how much they did live. Every member had 2 or 3 instruments which they moved between whilst also taking the time to get the crowd going and doing some vocals. They were much more interactive and fun than I expected. Really talented musicians – well worth seeing. Electro swing is a great genre – even makes me want to dance.