The snowboard season is underway now (business and personal) and I am back from my first trip. The trip starts with a long old drive (made longer by channel crossing delays) and a few days of work showing the new 15/16 NS range to the trade in La Clusaz. We were greeted with fresh snow which is always a bonus!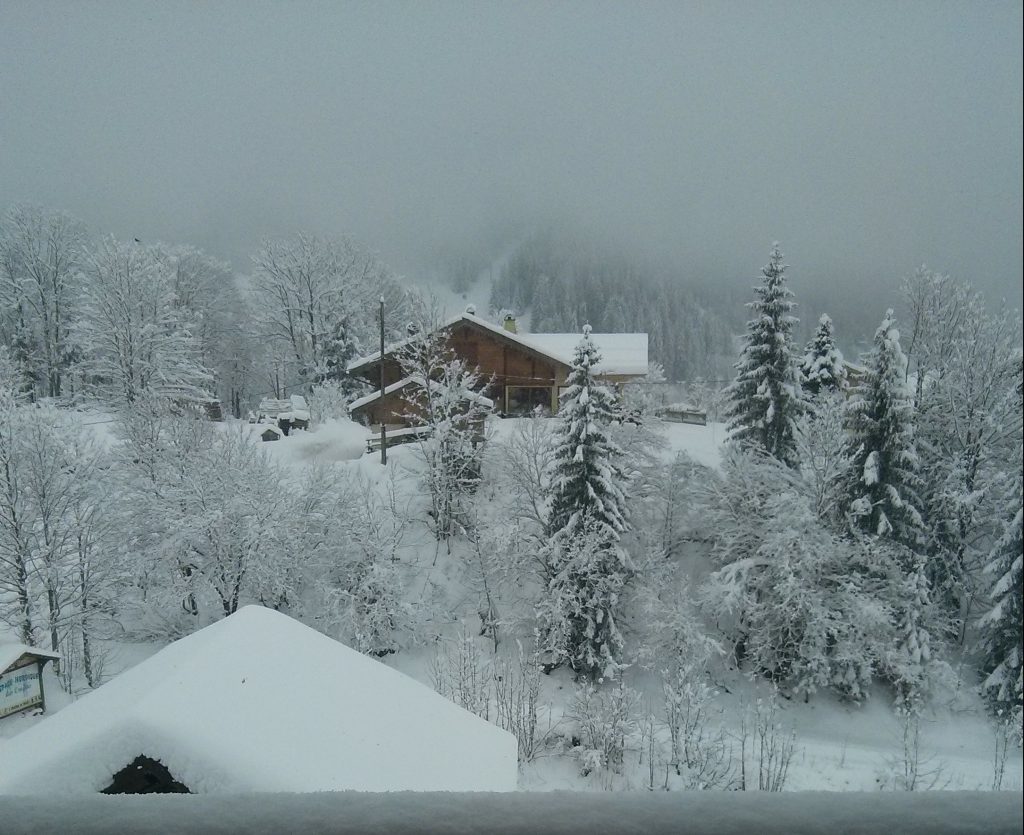 This event gets better for us every season with more interest and better relations with the industry. The first day was cold! -11 first thing and never got above -8. Luckily the snow was great and a fresh load of thermals for xmas kept me warm. It is always a lot of fun being in the mountains and dealing with the elements. This is my office for a few days.

Testing new boards is an important part of this and I was keen to get on the new Funslinger. I couldnt quite get my head around this one when we first released it but having tried it I have to say I am impressed. That board is just pure fun! The flex is soft and playful but still capable of ripping the whole mountain. The asymmetrical sidecut is hard to "feel" as such – especially when all the rocker camber boards carve so well they feel like they are on rails. The ripsaw profile (twice the amount of camber as standard rocker camber) was incredible on this board! Amazing grip even on icey pistes – this is a board worth trying!
Got to hook up with NS team riders Sascha and Andre before the weekends first round of the Freeride World Tour and go for a quick run. Always good to meet up with riders! Sascha went on to finish second in Chamonix – amazing!
After we were done in La Clusaz we made a quick get away and cruised over to Chatel to see more friends. Paul and Fi at The Rider Social, Rich and Sue doing a season, Matt Brind also doing a season. There is nothing better than charging around the mountain hitting all your favourite spots and lapping the best bits.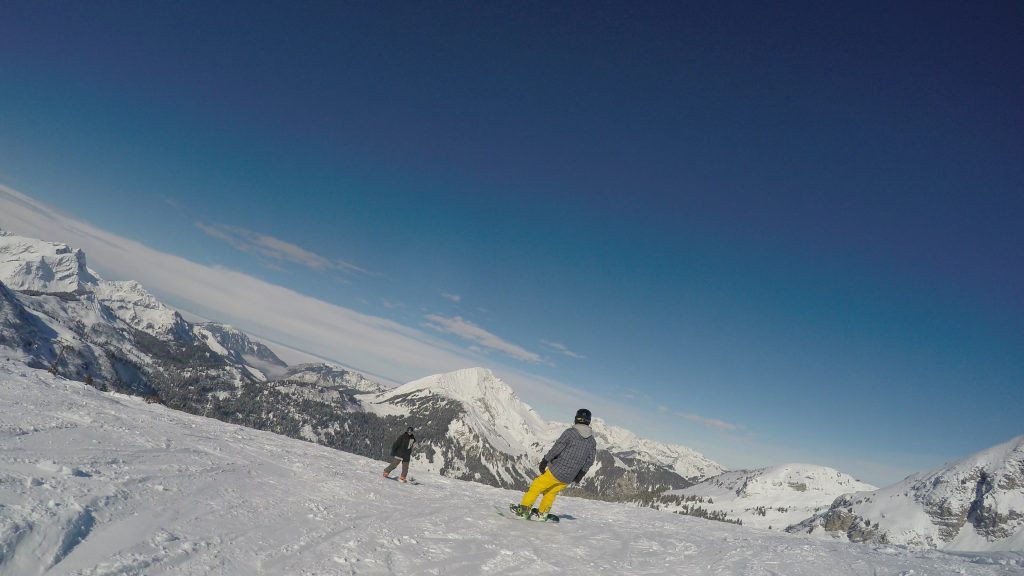 Looking forward to getting back out to the mountains next month!