I joined Oli and Marcus on a trip to the Isle of Lewis (originally Portugal but the forecast forced a destination change) to take product shots for the new S series kite. I have always wanted to check out some of the Scottish islands and I am well into the cold water surf thing right now.
That drive was long and dull. My section was tough – taking over driving in the early hours of the morning just as the motorway ended. At the beginning it was terrifying flying over the crest of a hill into complete darkness where the roads had been resurfaced but lines had not yet been painted. As the sun came up the views were spectacular with snow topped mountains.
Ullapool first thing in the morning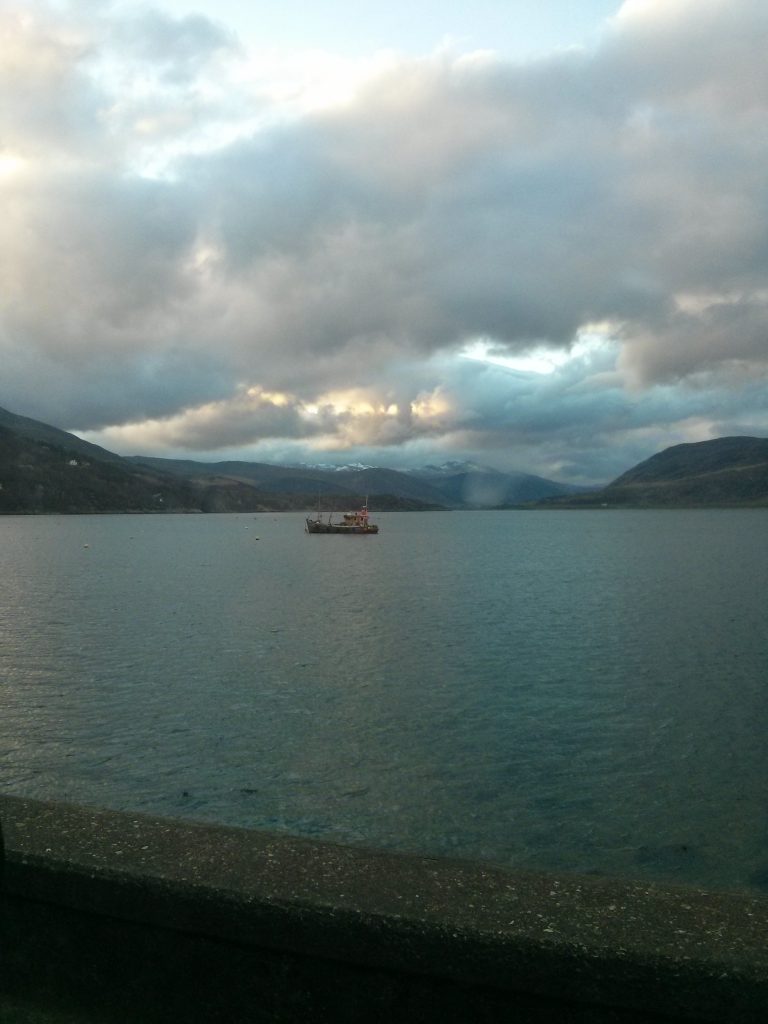 I grabbed some sleep on the ferry. I have pretty much mastered sleeping at any given opportunity now.
We got lost within minutes of getting on the Island despite planning out a route. Phone signal was mostly absent – we had to do things the old fashioned way and ask the locals. We found a stunning beach. Work before play – I pumped up the kites and we knocked out all the product shots of kites in the sky etc. Once done we suited up and headed out into the mushy onshore slop and chop. Still fun though.
Lesson to all – at this point put your camera gear away in a waterproof container or the incoming tide may get it.
Wetsuits hanging to dry as we made a cup of tea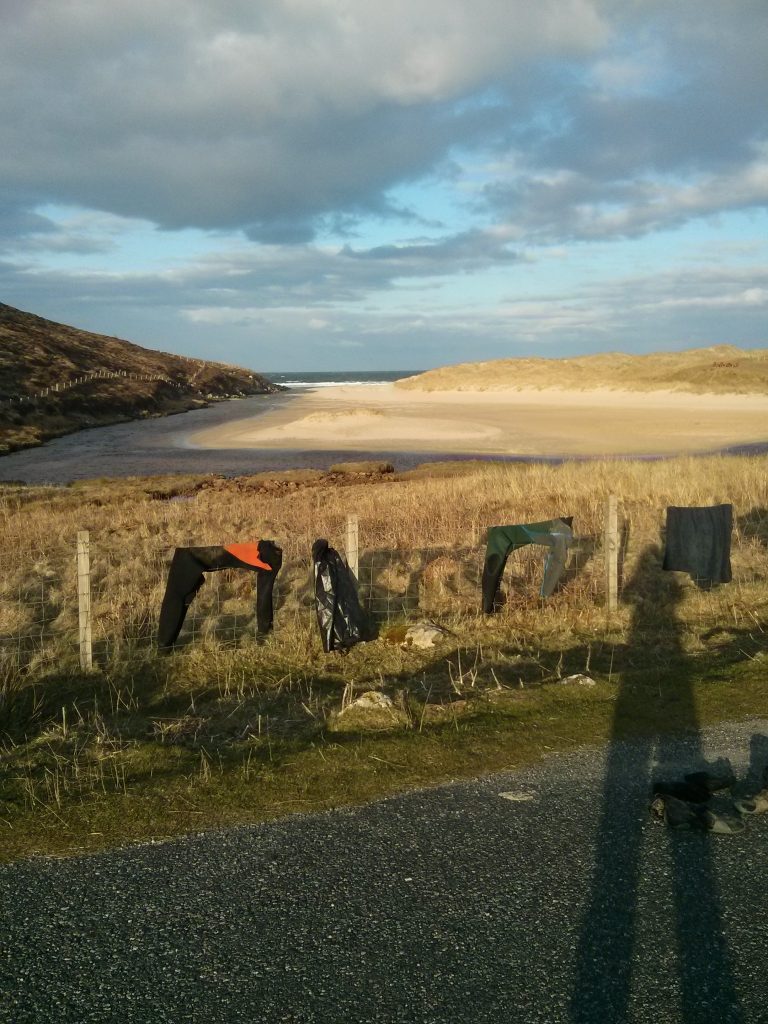 An indian and a beer and I was done. I could sleep through anything – which is a good thing in a hostel.
It took under 3 minutes to get lost the next morning. We ended up in completely the wrong spot, but found some epic looking waves in an even more stunning beach than the day before.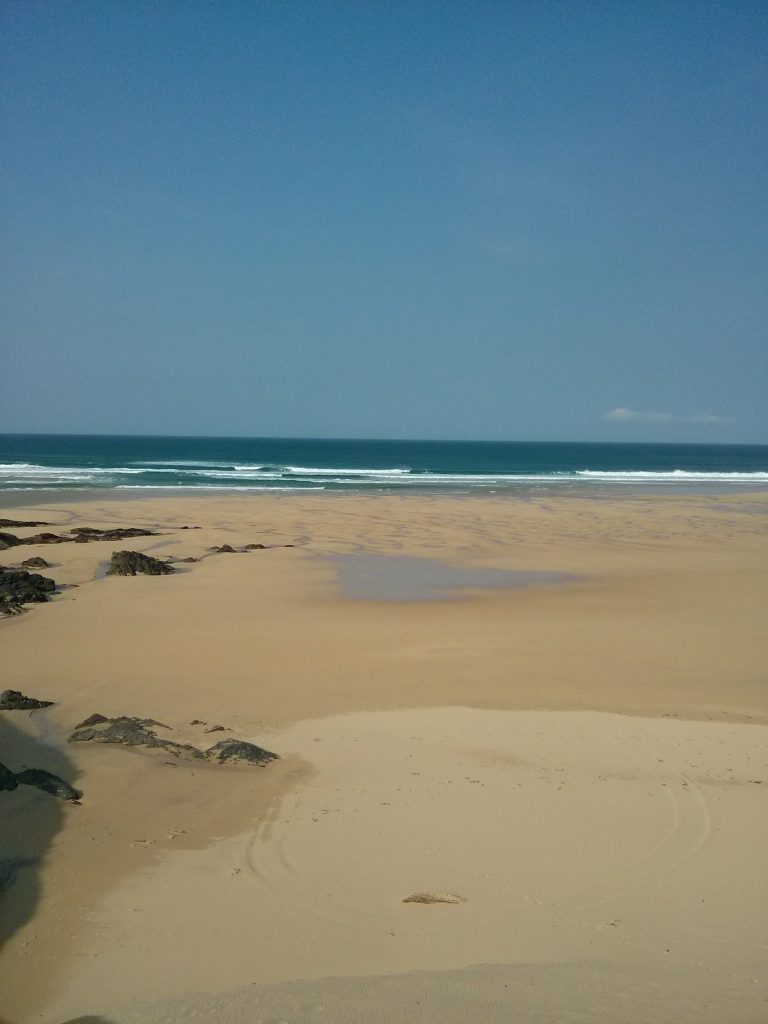 We went out, and rode hard. We got some good shots but needed more. Waves were much bigger up close.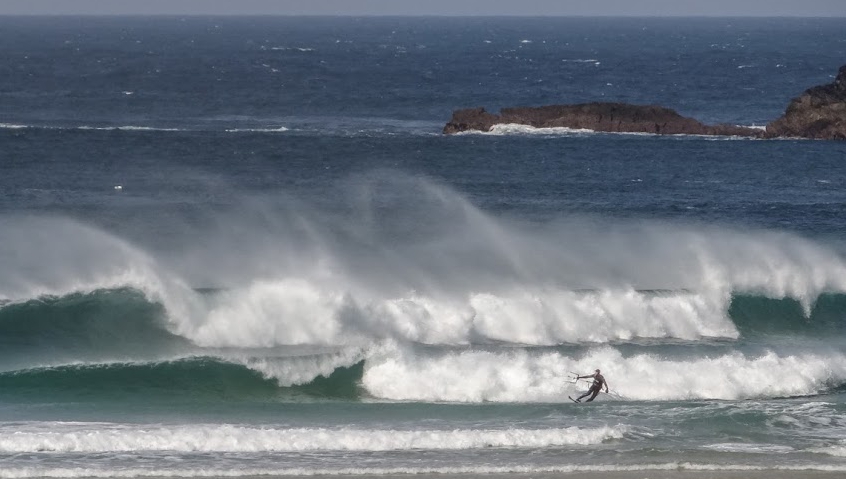 After a quick snack and discussion around the gas stove we went back out. The wind had shifted more offshore and dropped off. I couldnt make it back to shore.
Eventually I had to tack across the bay in a straight line until I got close to land. It was a couple of beaches past where I started but it would do. Any sandy beach was preferable to the rocks. When I got close I ditched the kite, started paddling in on the surfboard and after a while got to the point where a wave pushed me in to shore.
Fins broken from rocks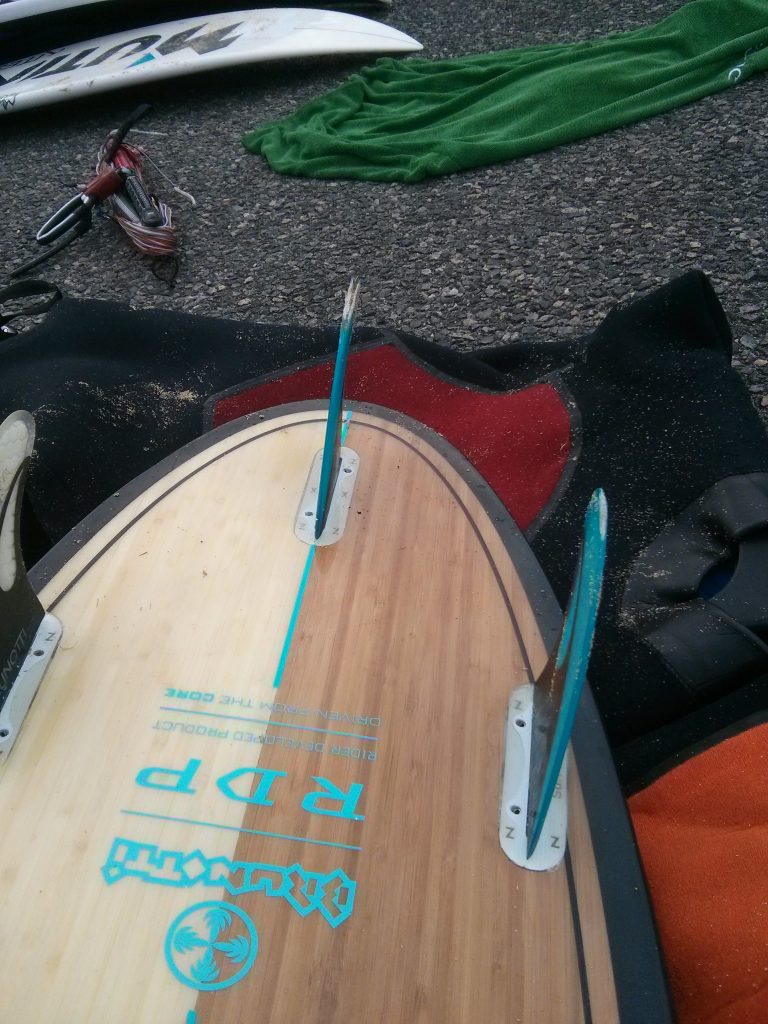 Oli and Marcus had shoved everything in the van, got changed and driven along the cliff top to find me. We walked along a couple of coves/rocky beaches past where I came ashore. Eventually we found the kite. We clambered down the rocks, and I hopped down between waves to grab it. It was heavy. Back at the van we assessed the damage. None of us had ever seen a kite this bad.
Another good nights sleep for me.
Next morning we took our time, it would be a long trip home. Cleaned the van and our gear and just chilled out by the beach. On arrival at the ferry port, all seemed ok. Then they announced the ferry was broken and told us to come back the following morning. Not great – we checked into a hotel to take full advantage of the ferry company paying the bill. It was going to be an early start the next day for a 7am departure.
Next morning the ferry was still broken.
Plan B – drive down to Harris, kill a few hours then get a ferry across to Skye, drive the length of Skye then get onto the mainland via the bridge. Then navigate cross country to Fort William, then Glasgow and back onto the motorways.
Harris was beautiful.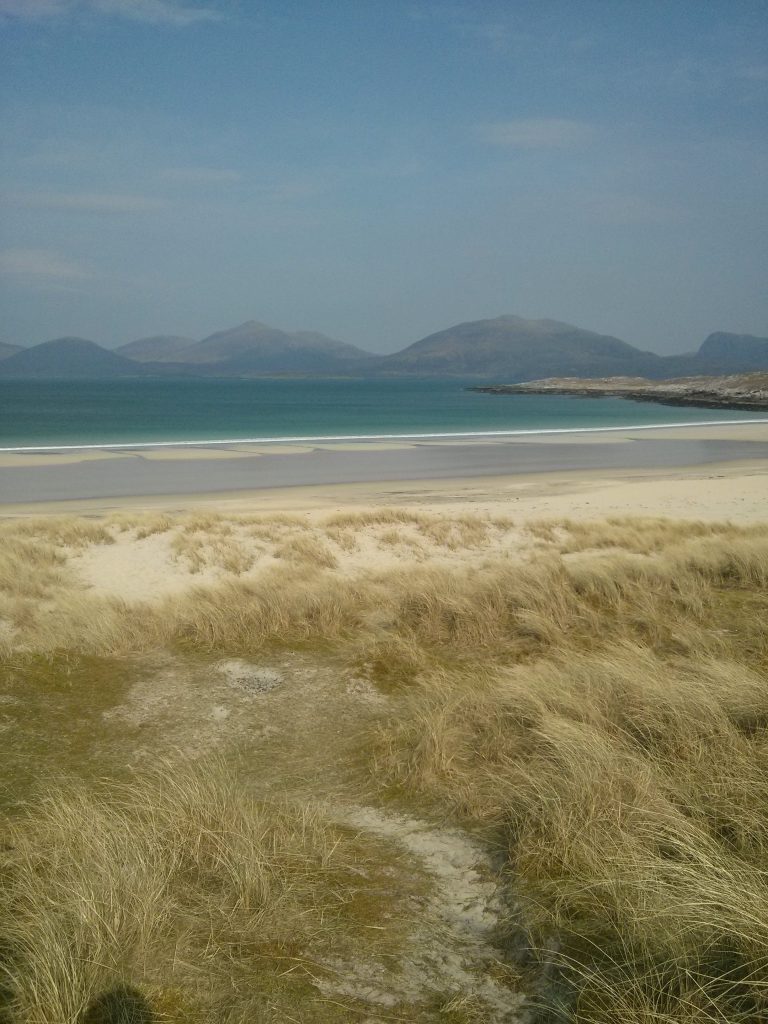 It was a long day and night. and by 9pm we had only made it to Fort William. I finally got to bed at just after 6am. Cant wait to go up and explore more of those islands. I am ready for summer road trippin.