The second day was a white out but a lot of snow had fallen overnight so we went to the local resort and paid an extortionate amount for a lift pass. The first run was hard work – we could not see a thing and just staying on the piste was nearly impossible. We moved further down the mountain and found the visibility to be much better allowing us to really enjoy the snow. It was so good to get to ride powder again.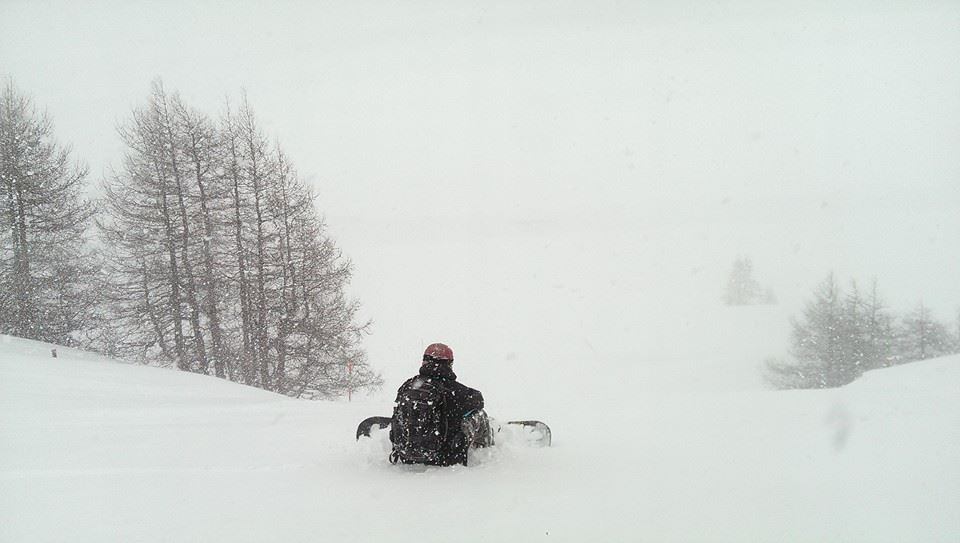 The challenges of getting about and vehicles in the mountains became pretty real during this trip. We spent a lot of time scraping ice off the wind screen, digging out the van and really putting the snow tyres through their paces.
On the Thursday which was officially the first day of the event we headed down to Lake Silvaplana where there was more wind. Here they ran the racing event and we got to test some kites and do some media work (photos taken for Speed 4 Lotus review). The new Ozone Chrono really proved itself dominating the podiums. You could clearly see it pulling ahead of the rest of the kites.
Friday saw a whole different kind of action. The winds picked up allowing us to ride much smaller kites, climb bigger steeps and explore the terrain and some flatland freestyle. The speed competition was run and saw riders climbing up hills, then charging down and across the faces to get the maximum speed. Top speeds for skis and boards were between 90 and 100 kmph which is crazy! There were some impressive bails as riders did their best to go faster. The winds brought in more weather and by early afternoon it was bitterly cold and poor visibility. The party went on a bit later this night, with considerably heavier drinking.
Saturday was a light wind affair – more time to really test the new Chrono and its low wind capabilities. As the wind dropped from low to nothing, I took the chance to take a rest afternoon and shake off a killer hangover. Losing a nights sleep to travel, and staying up drinking every night is a bit taxing after a while!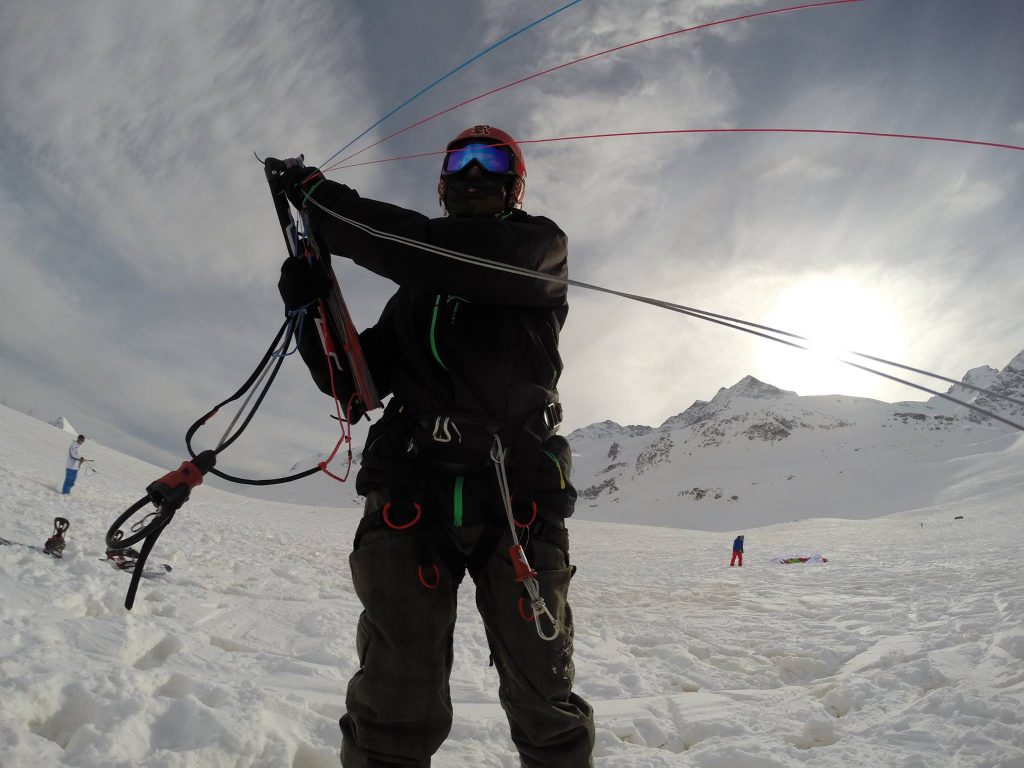 We got really lucky on Sunday with brilliant sunshine and fresh snow and steady but low wind. This allowed us to go out on 12m kites (Ozone Summit 12m for me!) and really put them to work climbing hills then riding down and flying off drops etc. It was so much fun and could not have been better as a last day. We took the opportunity to take some shots of the new Chrono (light was so bad in previous efforts) and headed back to the hotel with big grins. There is no doubt I will be back at this event next year!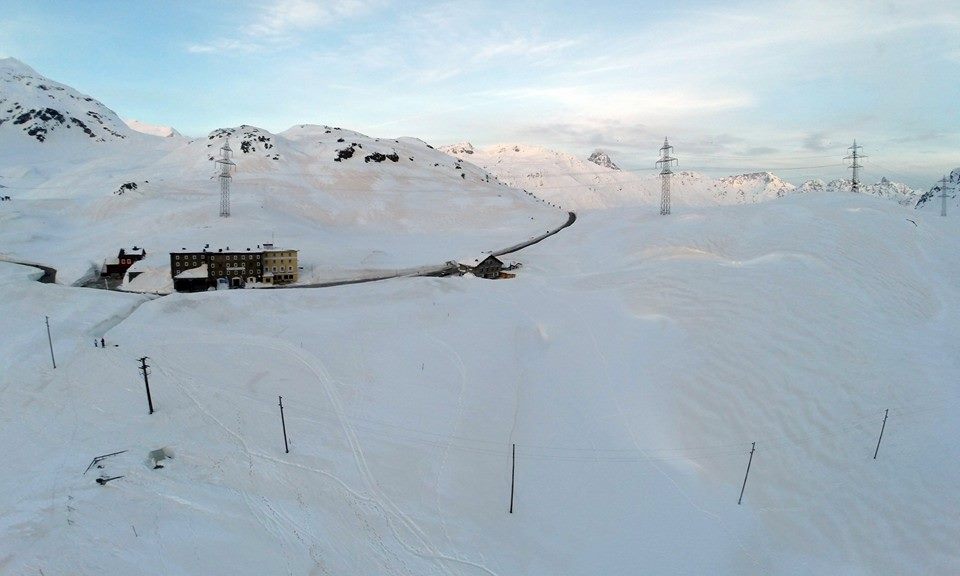 Read our article on the different between the Ozone Chrono and Flysurfer Speed 4 Lotus.