A last minute trip away to meet up with friends. Porto Rafti is not a destination you would choose but you can easily see why it is a popular beach spot for those looking for a quick break from Athens. For us it was a matter of convenience, near the airport and in the right area of Greece to meet up.
The trip started with the usual delayed flights, awful airport food, a late night arrival, getting ripped off by a local taxi driver who saw my oversize luggage. It was all good in the end. We immediately settled into the holiday routine. Days at the beach, meals out, ice cold beers.
There is only so much time you can spend in the sun before you just start burning. The refuge of a taverna offering shade, some food and cool drinks is irresistible.
Unlike the trip to Rhodes the year before where the wind was pretty relentless, we were not so lucky this time. After scouting the area on google maps before hand I made the call to take wing gear as opposed to kitesurf gear as it seemed access would be easier that way. It was the right call. Winging was ideal. Unfortunately we only had a couple of sessions.
A few things stand out about Greece. The clear blue water is the first thing that really stands out in Greece. It is just so clear. It really is beautiful to swim, kayak, wing, snorkel etc when the water is like that. Second is the food and drink. You can pretty much rock up at any restaurant, and expect good food. It is a bit of a sorry state of affairs when the fact somewhere uses fresh ingredients and can cook things properly is a highlight, but that is where we are at these days. Not only will the food almost certainly be good and fresh, but it is also really well priced compared to the UK.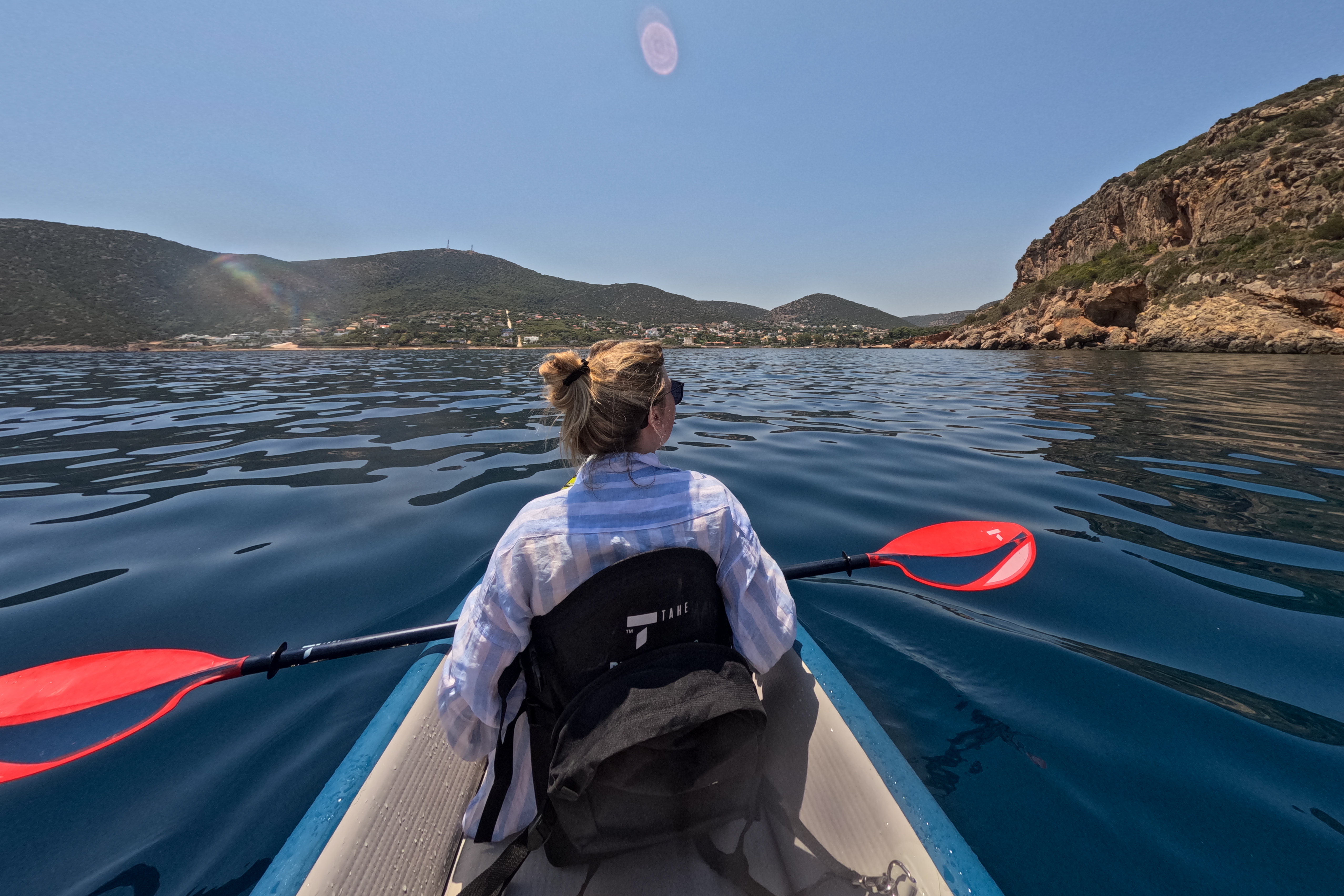 Having only recently discovered Greece, I am keen to get back there many more times.