Tarifa is a kind of kitesurf mecca. It is where all the cool kids hang out and we have all seen the classic shots looking down the beach with 100s of kites in the air. It is also famous for having a ludicrous number of kiteshops (i saw one place selling kebabs and kitesurf lessons), and crazy winds. Pretty much every hardcore kitesurfer I know has been to Tarifa so I was pretty excited to get an invite to hang out there for a week.
Upon arrival it was more of a dump than I expected. When you hear a lot about a place you build up a mental image. The classic abandoned construction sites that litter Spain and dry dusty empty plots. There is no shortage of cheap accommodation in the area at this time of year. The temperature was not warm, but considerably more bearable than the UK is right now. The old town is great though – it has a maze of alleys and streets full of bars, restaurants, bakeries and shops. The coastline and lighthouse were pretty cool too.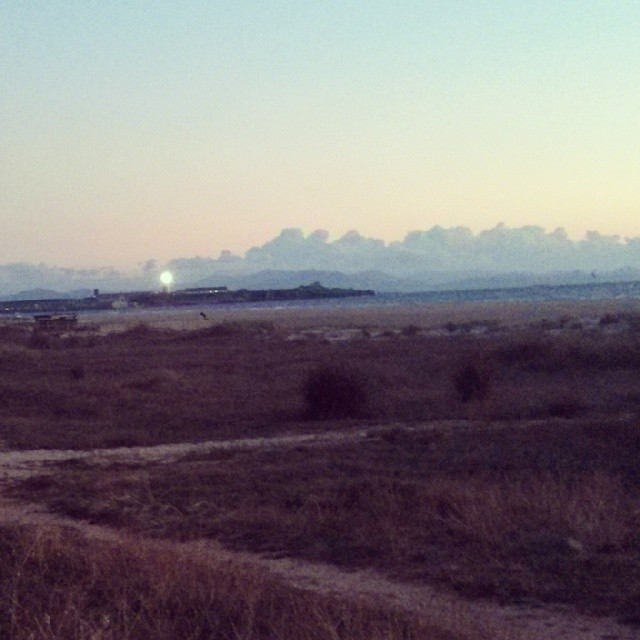 The wind was blowing onshore (Poniente) which was probably a good thing. The offshore Levante winds tend to be very strong and gusty. The water was incredibly choppy with strong downwind currents which was less than ideal – however there was still a lot of fun to be had. It is ok to be picky sometimes, but I dont have the luxury of being too picky. I soon settled into a great routine of work in the morning followed by exploring the towns cafes, strolling round, talking shop then having a few hours in the water every afternoon. I could get used to that.
Being the off season there was not a lot of people about, and the town was quiet. It was nice to get away and spend some time living at a different pace in a different place. Got some much needed Spanish practice in too. Being away from computer screens and constant phone notifications for a week was refreshing too.
The purpose of the trip was the Flysurfer sales meetings – but spreading it over a week instead of just 4 days makes it less intense and more fun. Testing gear and learning about product hands on – on the beach is a great way to do it. Big thanks to Flysurfer for sorting that trip!